"Audėjas" is a renowned company globally, we specialize in the production of high quality fabrics for upholstered furniture and home textiles.
Since 1946, the factory has been operating in Vilnius and is now considered to be one of the biggest and most modern production units in Europe.
We presently employ 150 highly skilled workers, professionals in their own textile field – all complying with the latest technical competence levels.
After more than 75 years of successful producing and trading, Audejas weaves and finishes more than 1 million meters of highest quality fabrics per year. The company consistently invests in innovative new production methods and machinery, we aim to offer the best possible service to our clients.
The customer portfolio of "Audėjas" consists of supply to the most progressive and rapidly growing upholstered furniture producers and textiles wholesalers in Western Europe, the UK and Scandinavia.
We offer the most flexible solutions for small to volume orders, regardless of their complexity to our clients.
Being a European producer with strong production traditions as well as advanced abilities to master the latest market innovations, makes us exclusive and established players of the international community of professionals.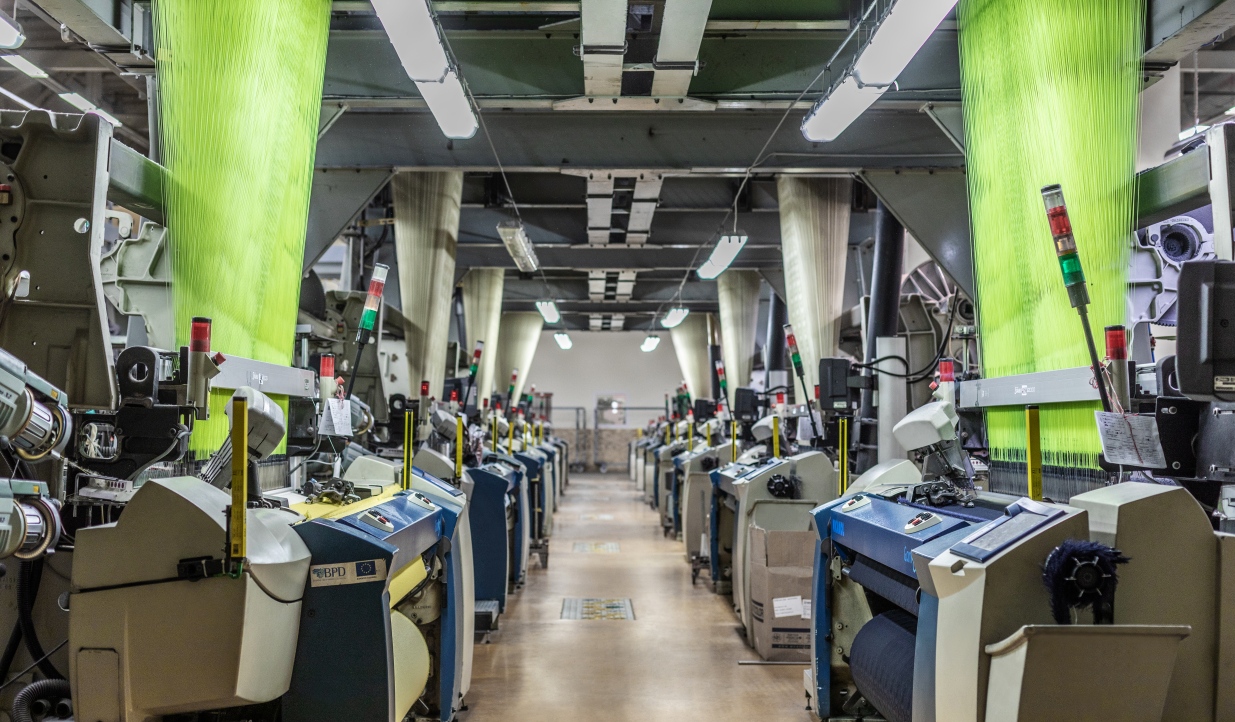 Our Vision / Mission

Co-operation
We seek for teamwork councelling one another in order to implement the best solutions for us and our clients.

Profficiency
Since 1946 when the company was founded we have been considered as professionals in our field following the latest fashion trends and seeking for new technological decisions.
We strongly believe in our profficiency, innovative products and technologies as the foundation of succesful activities of the company.

Quality
We warrant high quality of our products and services. It's one of the most important values of the company, assuring our long-time co-operation and a reliable partner reputation among our clients.

Honesty
Relationship with clients and among associates is based on honesty and trust. Transparency, fairness and correctness  are integral in our behaviour.

Responsibility
We are responsible for the decisions we take and we keep our promisses. We meet our commitments in order not to cause uncertainty for our partners, clients and colleagues.

Flexibility
We always regard the needs of every client and business partner.